The Big Question? Why Choose Nuflo?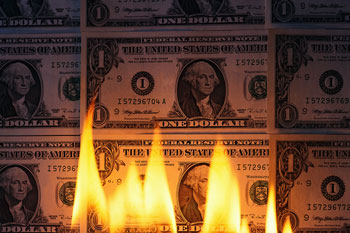 Before you start looking for cleaning companies.....
We please ask that you read below.
So you may compare, the Apples to the Oranges.
Nuflo:
Family Owned and Operated Business
Specializing in Dryer Vents since 2006.
State Licensed Contractors. CSLB #961074
General Liability, Workers Comp, State Bonded.
All technicians Highly Trained, Drug Tested, Background Checked.
#1 Rated on Yelp, Google, Angies List / Online
(All reviews are 100% truthful from real customers)
Hepa Filtered Vacuums, Environmentally Safe.
Complex Duct Designs, up to 60 ft in length. 3"-15" Diameters in Length.
Repairs, Construction, Parts / Supplies, General Inquiries.
Other Companies:
Hold only a City License.
City Licenses fail to perform technician or company owner felony background checks.
City Licenses do not verify prior work history.
City Licenses are not monitored for compliance in
General Liabilty Insurance, and Workers Compensation Insurance.
Weak equipment, offer to blow out the dryer duct line, but not scrub it.
Will not pull out your dryer, they will only clean from the outside.
Employees that are not trained, or experienced in this field.
Will offer to get onto your roof, without a roofers license or proper insurance.
Will overcharge you, or charge you by the foot of your dryer vent.
Will not stand behind their work, Will not answer your return phone calls.
Most competitors will only provide you a city license #. Not a State License.
These companies are avoiding the California State License Board. (CSLB) They either do not have the proper skills or work history, non proper insurance, or there could be a felony problem with the owner or any its employees background checks.
Example: You hire just a city licensed worker, they offer to get on your roof, or even a ladder. They slip or fall. YOU, will be 100% liable becuase you did not hire a state certified licensed contractor. THE CSLB PROTECTS CALIFORNIA PROPERTY OWNERS.
The state does not recognize / honor city licensing for Dryer vent cleaning
as a legitimate contractor in the state of California / Arizona.
BEFORE YOU MAKE YOUR HIRING DECISION,
FEEL FREE TO CHECK OTHER COMPANIES LICENSE
VERIFICATION ON THE LINK BELOW.
IF THEY ARE NOT LISTED ON THE CSLB WEBSITE BELOW
THEY ARE NOT STATE LICENSED.
(STATE License Check) Click Here
CALL NUFLO TODAY FOR YOUR FREE QUOTE!
(714) 231-4326