The Big Question? Why Choose Nuflo?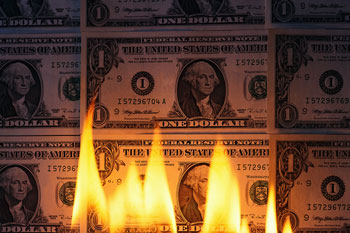 Before your start making calls for cleaning quotes, or have complete strangers enter
your home. We please ask that you first know the differences between
us and some other online advertising Dryer Vent Cleaning companies.
Nuflo:
Family Owned and Operated Business Specializing in only Dryer Vents since 2006.
State Licensed Contractors. CSLB #961074
Residential / Commericial Duct Designs
General Liability, Workers Comp, Bonded.
All Employees Knowledgable, Highly Trained, Drug Tested, Background Checked
#1 Rated on Yelp, Google, Angies List / Online (All reviews are truthful from real customers)
Hepa Filtered Vacuums, Environmentally Safe.
Complex Duct Designs, up to 60 ft in length. 3"-15" Diameters in Length.
Repairs, Construction, Parts / Supplies.
(SEE BELOW WHAT SETS US APART)
Other Companies:
Hold only a City License. A City License, is the most inexpensive way to achieve a license.
No prior background checks, No prior work history, No proof of proper Insurance or
Workers Compensation Insurance.
These companies only provide you a number # to a city license. Not a State License.
These companies are Avoiding the California State CSLB. They either do not have enough work history, proper minimum insurance, or there might be a problem with the owner or any employees background checks. If you hire a city licensed worker and the slip and fall on your property or cause damage
YOU, will be liable becuase you did not hire a roperly licensed contractor.
The state does not recongnize or honor city licensing for dryer vent cleaning as a proper
contractor for the state of california.
Please be aware, that there are many service companies out there.
They will quote many different price range for cleaning, or even say they
will charge by the foot.
Nuflo always has a FLAT RATE FEE.
BEFORE YOU MAKE YOUR HIRING DECISION,
FEEL FREE TO CHECK OTHER COMPANIES LICENSE
VERIFICATION ON THE LINK BELOW.
IF THEY ARE NOT LISTED ON THE CSLB WEBSITE BELOW
THEY ARE NOT STATE LICENSED.
(STATE License Check) Click Here
WHAT SETS US APART?
Nuflo SPECIALIZES In Dryer vents only (Our equipment is the best in the field)
Our equipment has HEPA filter technology (No Dust, Debris, Allergens)

Green Technology
Nuflo is competitive in giving you the lowest price available.

We do not leave your home until you are completely satisfied!
If you are ever dissatisfied, please call the office immediately. We will remedy the situation asap. We are

always

here for our customers. From any question or concern, We are looking to help, educate and inform the customer or their dryer vent design and what it will take to prevent regular cleanings. We have and will always take pride in what we do and who we are. Since 2006 and beyond, the quality of our services will never change.
CALL NUFLO TODAY FOR YOUR FREE QUOTE!
(714) 231-4326